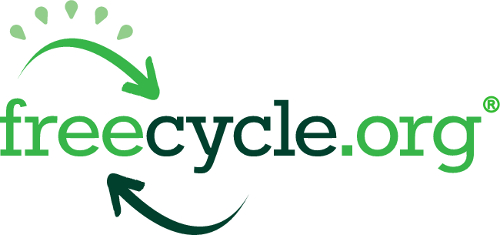 Welcome to the Chicago Freecycle group!
The Freecycle Network™ is made up of 5,119 groups with 6,670,733 members across the globe. It's a grassroots and entirely nonprofit movement of people who are giving (and getting) stuff for free in their own towns and thus keeping good stuff out of landfills.
Membership is free, and everything posted must be FREE, legal and appropriate for all ages. To view the items being given away or sought in Chicago, you must be a member of this local group.
If you are already a member, you may use the "Post" tab on the top right of this page to make your post to the local group.
To join, click the link below.
********PLEASE READ BEFORE JOINING:
Once you join, please look for and read the email you'll receive. IMPORTANT: please respond to that as requested in order to be approved to the group. It's that easy! (Please look in your spam/bulk file if you don't see a letter requesting information!) You will not be able to access the group until we receive your reply to this email!

VERY IMPORTANT, PLEASE READ THE FOLLOWING:

Please read through the Etiquette file sent to you upon joining prior to participating. The Group Moderators do monitor the postings, and anyone participating in SPAM will be immediately banned from the group. All members must be local to the Chicago area to join. If you are not, please go to http://www.Freecycle.org to find a group nearer to you.
QUESTIONS? Contact the moderators at chicagofreecycle@mods.freecycle.org or by using the contact button in the My Groups link.
---
Sign up/log in