Welcome To The Topeka, Kansas Freecycle(tm) Group
The Topeka, Kansas Freecycle™ group is open ONLY to residents of Shawnee County who want to "recycle" that special something rather than throw it away. Whether it's a chair, a fax machine, piano or an old door, feel free to post it. Or maybe you're looking to acquire something yourself! Nonprofit groups are also welcome to participate too!


One main rule: everything posted must be free. This group is part of The Freecycle Network, a nonprofit organization and a movement of people interested in keeping good stuff out of landfills. Check out http://www.freecycle.org for other cities and info on the movement! E-mail topekaksfreecycle-owner@yahoogroups.com for questions or improvement ideas!


DISCLAIMER: FREECYCLE NETWORK MEMBERS USE THE LIST AT THEIR OWN RISK. Please take reasonable measures to protect your safety and privacy when posting to the list or participating in an exchange. By joining the list, you agree to hold neither the list owners and moderators nor anyone affiliated with Freecycle.org responsible or liable for any circumstance resulting from a Freecycle-related exchange or communication.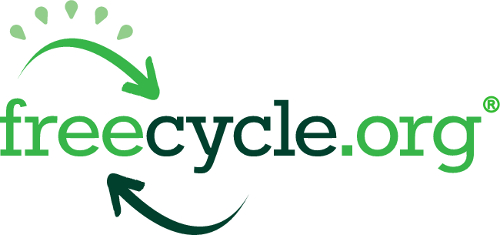 PLEASE USE THIS FORMAT IN YOUR SUBJECT LINES:
OFFER: Treasure Chest - 10th & Pine
TAKEN: Treasure Chest
WANTED: Pirate's hook
RECEIVED: Pirate's Hook
---
Sign up/log in