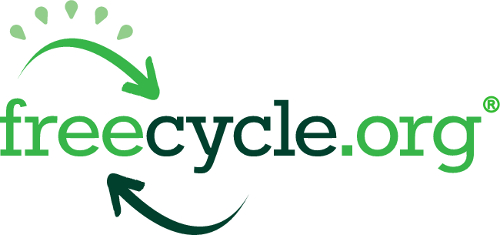 Welcome to Woodbridge, Virginia US Freecycle™
This group is for those in Woodbridge, Dale City, Lake Ridge, Hoadly Road area, Occoquan and with these zip-codes:
22012, 22125, 22191, 22192, 22193, 22194, 22195.
We also allow those who live in the Eastern Prince William County Area to join !!!!

We're changing the world one free gift at a time! Begin your experience by offering something for free and help keep useful stuff out of our landfill. Ask yourself this question - Will my post keep something out of a landfill? ...if not please don't post it!

So jump in! Remember keep it FREE and appropriate for all ages. Freecycle is meant to keep items out of landfills, NOT act as charity! WANTEDS should be used SPARINGLY, and you should OFFER as much, if not more than you ask for. Please read the Guidelines and Posting Guidelines:



E-mail the moderating team with concerns or feedback at
WoodbridgeFreecycle@mods.freecycle.org

Incase of error with email to the mod address
Contact Tammy - Woodbridge Freecycle Moderator
blueyznva1966@gmail.com


(Copyright (c) 2003 The Freecycle Network
(http://www.Freecycle.org). All rights reserved.

Freecycle and the Freecycle logo are trademarks of The Freecycle Network in the United States and/or other countries. FREECYCLE MEMBERS USE THIS LIST AT THEIR OWN RISK. Please take reasonable measures to protect your safety and privacy when posting to the list or participating in an exchange. By joining the list, you agree to hold neither moderators nor anyone affiliated with The Freecycle Network responsible.
Sign up/log in
Please login or sign up to My Freecycle to join this group.