Bienvenue dans le groupe Freecycle® de Attray-Pithiviers !!
Le réseau Freecycle (The Freecycle Network™) est composé de 5,344 groupes avec un nombre total de 9,054,265 membres à travers le monde.
Il s'agit d'un mouvement citoyen issu de la base, à but non lucratif, rassemblant des personne qui donnent et reçoivent des choses près de chez eux, et empêchent ainsi que des objets parfaitement utiles viennent encombrer les décharges.
L'inscription est gratuite et tout ce qui est posté doit être GRATUIT, légal et approprié à tout âge. Pour voir les objets à donner ou recherchés sur Attray-Pithiviers, vous devez être membre du groupe.
Si vous êtes déjà membre, vous pouvez utiliser l'onglet "Mes Messages" au-dessus de ce cadre, puis "Créer une annonce" pour écrire votre message sur le groupe. Merci beaucoup et Amusez-vous bien !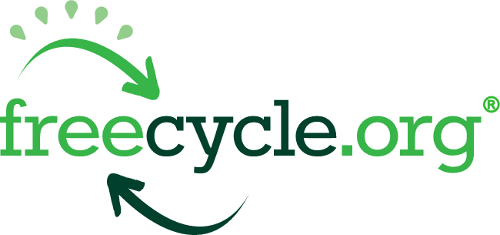 Limite de responsabilité : Les membres du groupe Freecycle Attray-Pithiviers utilisent la liste à leurs propres risques. Veuillez prendre les précautions nécessaires pour assurer votre sécurité et protéger votre vie privée lorsque vous rejoignez la liste et participez à des échanges. En vous inscrivant, vous reconnaissez implicitement que ni les modérateurs ni aucune personne affiliée à Freecycle ne pourront être tenus responsables de tout événement résultant d'un échange ou d'une communication en lien avec Freecycle.


Sign up/log in
Please login or sign up to My Freecycle to join this group.