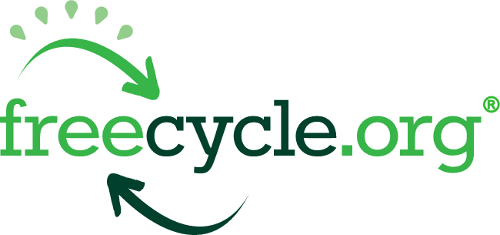 Hello, and welcome to the Montgomery, IL. Freecycle group.  This group was approved on June 2, 2010, and covers the Montgomery, Boulder Hill, and Oswego areas.  There most likely will be some overlap with the Aurora Freecycle group as well.
Currently the Montgomery, IL. Freecycle group has 2339 members.  Please help spread the word about the Montgomery group to get more users involved.  The more people involved means more items posted! The purpose of the Montgomery, IL. Freecycle group is recycling and giving old or unused items a new life, this is not a charity.  Please remember this
Note: Use of this Freecycle group constitutes acceptance of our user agreement, group guidelines, and rules.
We reserve the right to edit or delete messages that are inappropriate. 
DISCLAIMER: FREECYCLE NETWORK MEMBERS USE THE LIST AT THEIR OWN RISK. Please take reasonable measures to protect your safety and privacy when posting to the list or participating in an exchange. By joining the list, you agree to hold neither the list owners and moderators nor anyone affiliated with Freecycle.org responsible or liable for any circumstance resulting from a Freecycle-related exchange or communication.
Sign up/log in
Please login or sign up to My Freecycle to join this group.