Welcome to the Museum Australia Freecycle.org(R) group!

This group has been created for Western Australian galleries, libraries, archives, museums and associated industries like exhibition design to use to exchange unwanted items such as display cases, exhibition furniture and office equipment. All of this is for free in order to reduce the environmental footprint of the industry.
The group is moderated by the Australian Museums and Galleries Association WA Branch (AMAGA) and is inspired by the successful Museum Freecycle UK group (which has over 400 members).
GLAM Freecycle WA is hosted by Freecycle.org and builds on its tried and tested infrastructure and protocols.
At AMAGA we are often contacted by people looking to move on old display cases, or desks, or display boards. We are REGULARLY contacted by people looking for these items but with few resources to purchase them. GLAM Freecycle WA is hopefully the answer to both these problems and the success of it will depend on how much we all use this network to give and get items.
GLAM Freecycle WA is the first official GLAM specific group hosted by Freecycle.org in Australia and builds on the platforms tried and tested infrastructure and protocols.
The network is set up for the FREE exchange of items only. Please note - this is
not
for the exchange of collection items.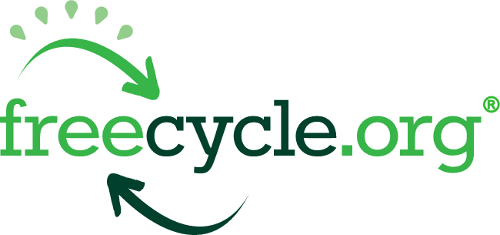 The Freecycle Network is made up of 5,324 groups with 8,942,058 members across the globe. It's a grassroots and entirely nonprofit movement of people who are giving (and getting) stuff for free in their own towns and thus keeping good stuff out of landfills.

Membership is free, and everything posted must be FREE, legal and appropriate for all ages. To view the items being given away or sought in Museum Australia, you must be a member of the local group.

If you are already a member, you may use the "Make a New Post" button on the main page to make your post to the local group. Thanks so much and have fun!
DISCLAIMER: FREECYCLE NETWORK MEMBERS USE THE LIST AT THEIR OWN RISK. Please take reasonable measures to protect your safety and privacy when posting to the list or participating in an exchange. By joining the list, you agree to hold neither the list owners and moderators nor anyone affiliated with Freecycle.org responsible or liable for any circumstance resulting from a Freecycle-related exchange or communication.
Sign up/log in
Please login or sign up to My Freecycle to join this group.